Posted by Re Roger Santiago - Delco GetMedia: on 3rd Dec 2019
The Delco Remy 31MT is at the top of the class for school bus starter options!
Brian Koehlinger, The Senior Sales Manager at Delco Remy says,
" The 31MT is ideal for applications that have lots of starts and stops or work in a variety of stressful driving conditions. This describes school buses perfectly.The 31MT gives buses strength, power, durability, affordability that the districts need. "
The 31MT -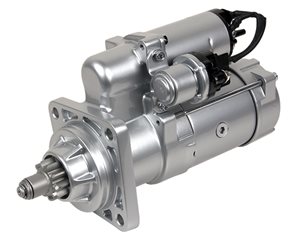 61005264 - 61005265
- Which provides 10% more peak power than competing models.
- Is a robust, corrosion-resistant starter that produces the torque and speed necessary to crank 12V diesel engines up to 9 liters.
- Its lightweight aluminum housing reduces overall vehicle weight.
- Its sealed solid link solenoid construction protects against solenoid contact welding and exposure to contaminants.
- Is equipped with the electrical soft-start engagement system for a predictable start every time.
All of this ensures reliability and long service life—critical for school district budgets that are often being stretched.
For more info on The 31MT here is the product brochure.
Here's the School Bus Brochure to see all the available options of starters and alternators for a variety of applications.
Call Free: 1-800-527-9835 Local Dallas 214-630-6771 / Ft Worth 817-626-2990.
Originally published by Delco Remy
September 23, 2019. Thank you for visiting our blog from R.S